Ali Asgher Water Appeal
In: Home Page
The environment, unpredictable weather patterns and natural disasters mean many parts of the world don't have a stable source of clean, safe water. Poor access to water or droughts can cause consequential effects, resulting in failing crops, poor health, and malnutrition.
For over ten years, the Ali Asghar Water Appeal has strived to provide better access to water for many water-scarce communities.
You can contribute to our long-term water solutions across communities in Pakistan, Kenya, India, Afghanistan, and Palestine by donating as much as you can or by setting up regular giving from just £25 a month.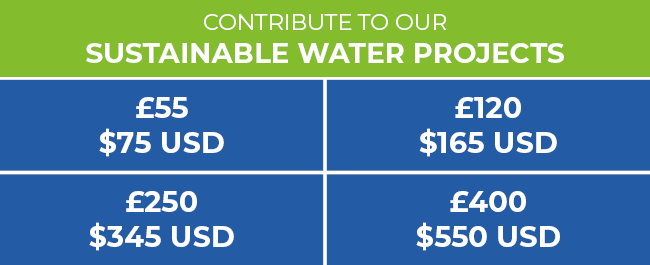 Your contribution allows WF-AID to continue to locate communities in need and provide them with the right type of water solution that could help unlock potential in many areas of their lives.
These solutions provide much needed access to clean, safe water within the heart of towns and villages where they are built. They also give the local community the opportunity to work their way out of poverty through a number of ways.
This includes providing the ability to live a cleaner lifestyle, the chance to grow crops for themselves and for market, and the opportunity to use the time saved searching for water to spend in working or gaining an education.

By supporting our projects, you can help countless children, along with generations to come. Donate today.
SUSTAINABLE WATER PROJECTS
It is vital that we put in place sustainable water projects to help mitigate the effects of water scarcity and drought. WF-AID is providing long-term and sustainable water solutions and Water Sanitation and Hygiene (WASH) projects, such as water tanks, distribution tanks, and washrooms.
You can take on a water project in your name or in the name of your family or business and earn the rewards of offer from these Sadaqah Jaariyah (ongoing charity) projects.
To take on a whole project, WF-AID will work with you to locate and build your chosen water project in communities most in need. Contact us today by filling out this form and our representatives will be in touch.
By: